Shareholder Contact Information
If you have changed your personal information (ie. name or address), please let us know by filling out and sending us your new infomation on our Shareholder Change Form, located on the Forms page.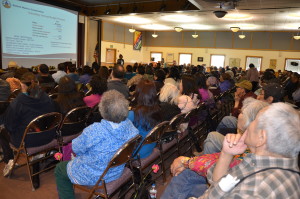 Annual Shareholders Meeting
43rd Annual Shareholders Meeting
May 6, 2017 @ 10:00 a.m.
Yupiit Piciryarait Cultural Center
Bethel, Alaska
Interested in Running for the Board?
Bethel Native Corporation Board of Director candidate solicitations occur every February.  If you are interested in running for the Board, please contact the Bethel office in February to complete a candidate questionnaire.  Board elections for three Director seats take place in coordination with the Annual Shareholders Meeting.
Annual Report
To receive a copy of the most recent annual report, please contact the BNC Office in Bethel, Alaska 907-543-2124.